6 Strangely Pronounced Words in Portland, OR
If you've ever heard about Portland, OR, you know the catchphrase here is "Keep Portland Weird". Originally designed to help attract and keep local businesses thriving in the area, this catchphrase also applies to Portland's strange pronunciation. Whether you're a Portland native, a Portland tourist, or a Portland enthusiast, these 6 strangely pronounced words in Portland, OR are sure to stump you.
#1: Oregon
First and more importantly is the local pronunciation of the state that Portlanders call home: "OR-uh-gun". The common mispronunciation of Oregon is "or-uh-GONE".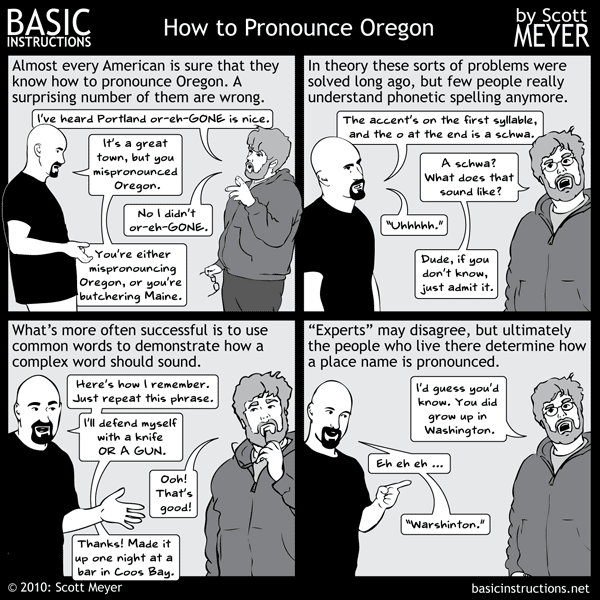 #2: Couch Street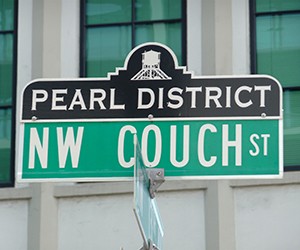 Another commonly mispronounced word in Portland, OR, Couch Street is correctly said as "cowch", Portlanders will immediately know you're from out of town. This popular Pearl District street is actually pronounced "cooch".
#3: Willamette River
Portland's bisecting river between the east and west side is pronounced "will-AM-it". If you pronounce it as the more delicate "will-am-et", get ready for some backlash from locals. This river is a lifeline through the city of Portland, and knowing it's pronunciation will come in handy frequently.
#4: Deschutes
Both a major Columbia River tributary and a popular Portland brewery, Deschutes is correctly pronounced, "deh-SHOOTS". Mispronunciations may include "des-CHUTES", "DECH-utes", or "day-SHOOTS".
#5: The Dalles
Located along the Columbia River, the city of The Dalles received its name from French fur traders, describing its narrow, rocky channels. Therefore, it only makes sense that this historical city's pronunciation rhymes with "canal". The correct pronunciation is "DAL", using the same "a" sound as in "gal". Mispronunciations of The Dalles could include "DALS" or "dall-uhs", as in the city in Texas.
#6: Weidler Street
Located in NE Portland, Weidler Street's namesake was George Weidler, a transportation agent, business owner, and investor in the 19th century. In Weidler's honor, "WIDE-ler is the correct pronunciation. Common mispronunciations may include "WEED-ler" or "WAYD-ler".
After learning the correct pronunciation of these 6 Portland, OR words, we hope you will put them to practice! Check out OregonLive's post that also provides audio recordings of commonly mispronounced Oregon terminology.
---
If you missed us last time, check out our last post, What's it Like to Attend an Accent Modification Class?
Questions or Comments? Contact us here.
Check out our YouTube Channel! If you're a Portland, OR local, check out our Meetup Group, classes at Portland Community College, and Intel Employee classes!