Schwa /ə/ is Everywhere! Major Portland, OR Neighborhoods Containing the Schwa Sound
You might be wondering what the schwa sound is, and what it has to do with the Portland, OR. Oddly enough, the schwa sound is an incredible important sound in American English. It's so important that it's actually one of the two most common vowel sounds in the dialect! This important sound appears frequently in the names of different Portland neighborhoods, which we will explain later.
As self-proclaimed "experts" on the topic of schwa, Packard Communications is based out of Portland, OR. Check out our Portland and Pacific Northwest-focused posts, Strangely Pronounced Words in Portland, OR and What does a Pacific Northwest English dialect sound like?
Whether you're an American English learner that is trying to master the pronunciation of your neighborhood's name, or someone moving in from out of town who wants to learn more about Portland, keep reading to learn more!
What exactly is a schwa?
Thankfully, we just wrote a post about the schwa /ə/ sound and its importance in American English, which can be found here. To recap, schwa is the name for the vowel sound "uh", heard in words like "tub", "under", and "sun", for example. See our previously mentioned post for more examples, how to pronounce, and some examples of common Portland, OR words that use this sound. Our YouTube channel, Sounds American, also provides a comprehensive video all about schwa – check it out here!
Schwa is everywhere! Let's take a look.
Aside from the schwa's prevalence in American English, it is also a common sound in many neighborhoods of Portland, OR. Let's check out these cities, all of which contain the /ə/ sound. While you're at it, check out the many beautiful and unique neighborhoods that Portland has to offer!
Portland / 'pɔrtlənd
Oregon's most populous city is home of the Willamette and Columbia rivers, and the 2nd highest LGBT in the U.S. Portland's cityscapes and landscapes of Mt. Hood, Mt. St. Helens, Mt. Rainier, and Mt. Adams. The views are unparalleled, and you'll constantly see tourists and natives with their phones out, snapping pictures on the rare rain-free days that Portland has.  Portland is pronounced "PORT-lund", as transcribed in phonetics above ('pɔrtlənd) with the use of the schwa. Let's check out some of the most popular neighborhoods in Portland that contain the schwa sound.
Neighborhoods
Because there are so many unique neighborhoods in Portland, we have broken it up by five different regions, each with numerous neighborhoods. We'll highlight one neighborhood from each area, based on their use of the schwa sound (who ever knew that learning about Portland and phonology could be so fun?!)
North Portland: Kenton /ˈkɛntən/ Neighborhood
This former meatpacking town is the home of the famous Paul Bunyan statue, likely the most unique and interesting photo opp in all of Portland! Check out Kenton's small-town feel, with MAX train service directly from Downtown Portland.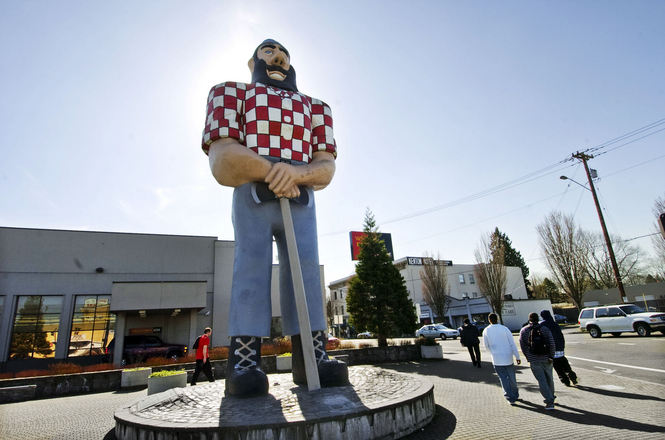 NW Portland: Alphabet District /ˈælfəˌbɛt ˈdɪstrɪkt/
The Alphabet District, named for its streets placed alphabetically in order, flaunts historic houses, cute shops, and beautiful views of Portland. Check out Salt & Straw for a truly unique and tasty ice cream experience!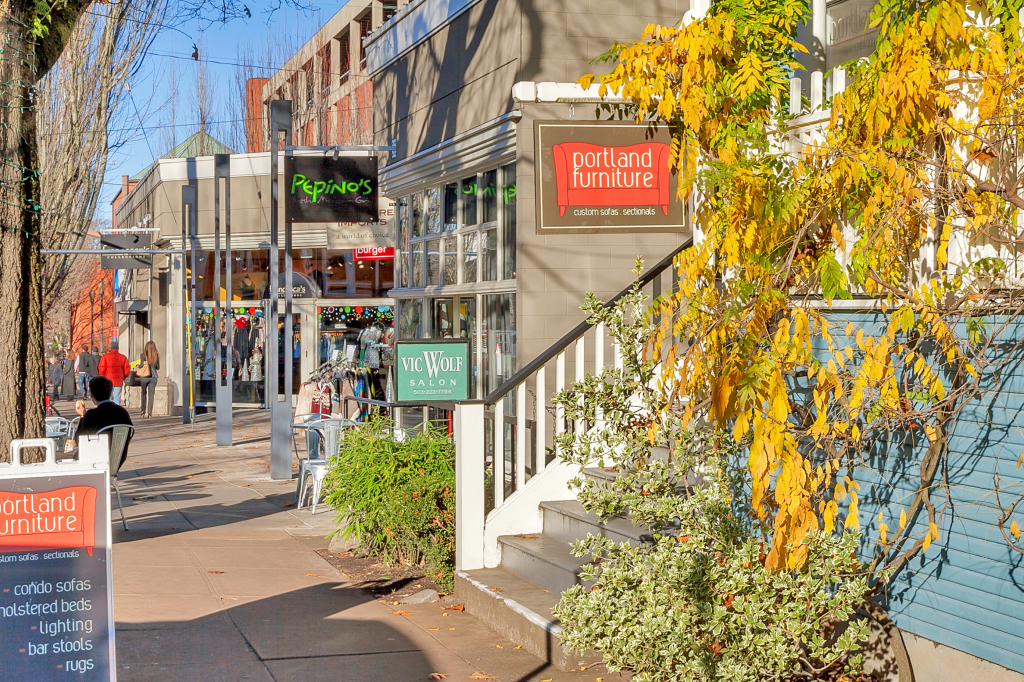 SW Portland: South Waterfront /saʊθ ˈwɔtərˌfrʌnt/
If you finish up your riverfront walk along South Waterfront, you can catch the Portland Aerial Tram or streetcar to find any number of fun restaurants and beautiful views.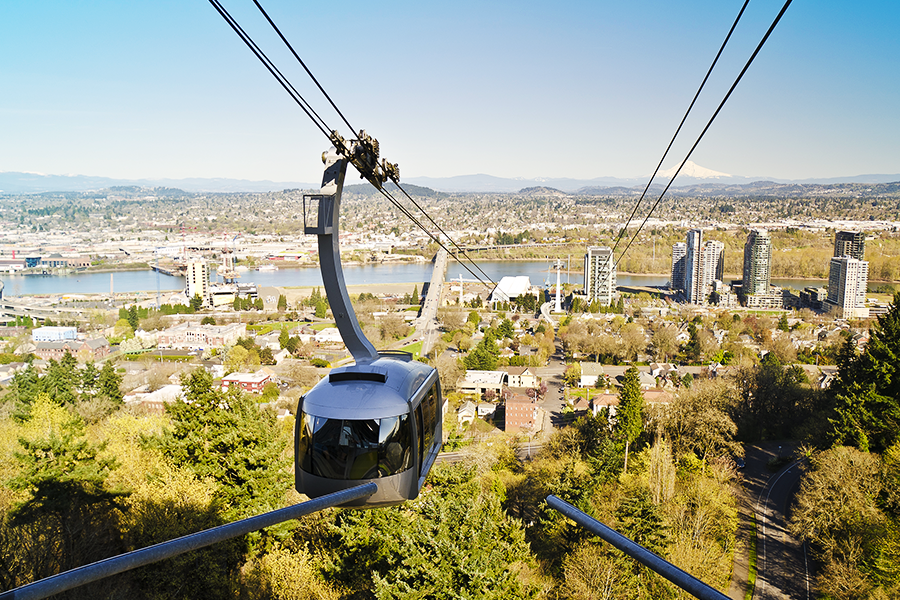 NE Portland: Alberta /ælˈbɜrtə/
Alberta Arts District boasts a host of shops, bars, restaurants, and galleries, and has a street fair the last Thursday of every month. Check out vegan Back to Eden Bakery for some out-of-this-world delicious treats.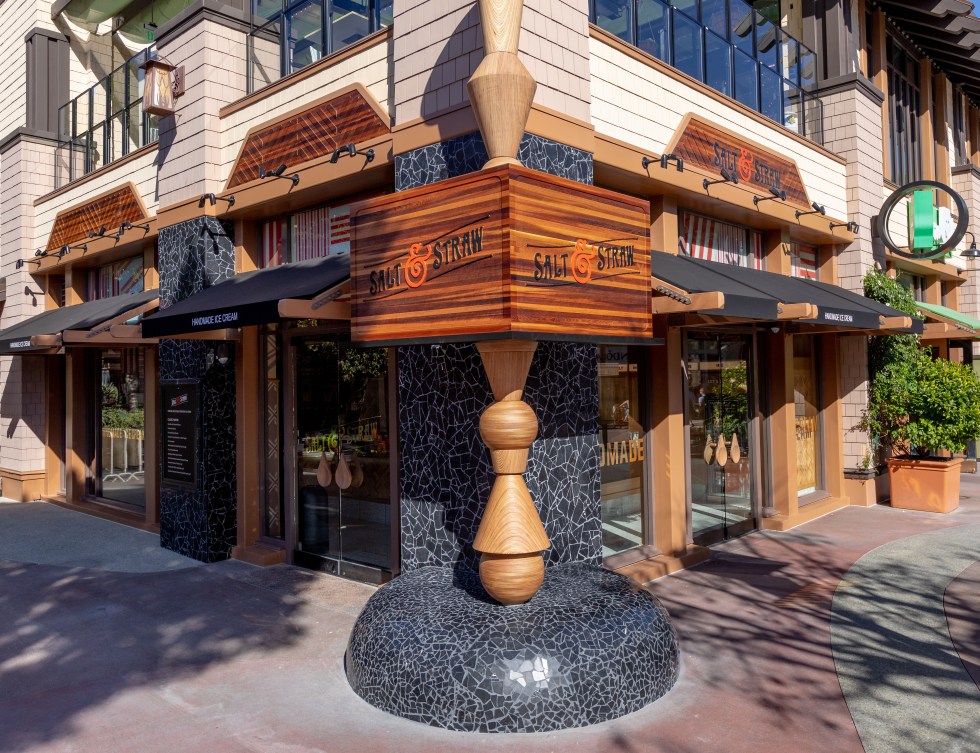 SE Portland: Sunnyside /ˈsʌniˌsaɪd/ ("Sunnyside" contains schwa's stressed counterpart, /ʌ/)
Sunnyside's bars, restaurants, coffee shops, and parks make this small neighborhood one of the best places to live in Oregon. Also known as "Belmont", this neighborhood local businesses Saint Cupcake and Stumptown Coffee are both worth checking out.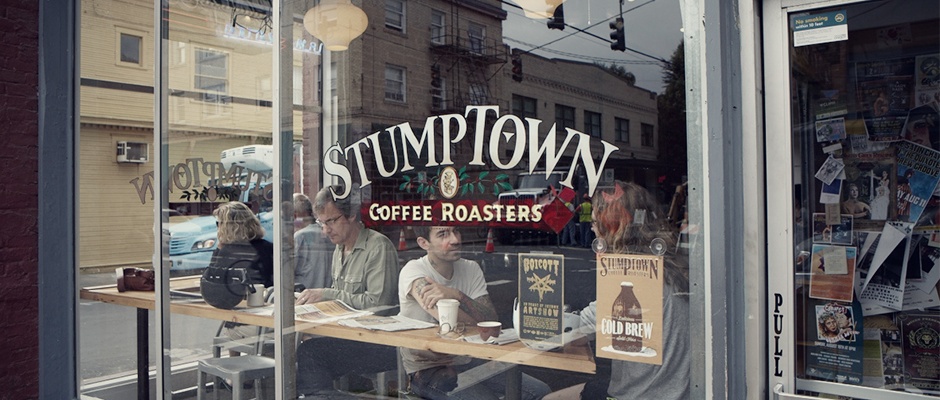 Although this review of Portland is just a small look into the city's wide variety of attractions, there is much to be said about the "schwa"-some (sorry not sorry) personality of Portland as a whole. Come out here and check it out for yourself!
---
If you missed us last time, check out our last post, What is the Schwa Sound? How Does it Impact My Accent?
Questions or Comments? Contact us here.
Check out our YouTube Channel! If you're a Portland, OR local, check out our Meetup Group, classes at Portland Community College, and Intel Employee classes!